Need Help?

Tell us about your project!
1. An Introduction to Getting More Dental Patients:
Y ou run a dental practice, and you ' ve got a steady stream of dedicated patients. But, the last piece of the puzzle is missing. You wonder how you can get more new patients in the door and to become a part of your family… how exactly that can be achieved is easier said than done. As Bob Dylan said, "The times they are a-changin," and that rings true for how you market your practice to be more appealing to new patients. In this eBook, TNT Dental will share our secrets to success, to help you attract those new patients, and then follow it up with a series of topics, delving into each area a bit more. By the time it' s said and done, you 'll be armed with the tools you 'll need to succeed!

Increase Your Online Visibility
The world is moving in a digital direction… and to keep up with the Joneses, you have got to have a visible online presence. This means polishing your social media business pages on Facebook and Google+, and maintaining a solid website.
According to a 2016 Vistaprint study, 36 percent of respondents stated they find new businesses through online research.
This means you can't afford to overlook the importance of online visibility!
Your pages must be branded and professional; think of this as your pass/fail test with your potential clients. One of the top ways to connect with your patients is through customization and telling your story. Patients are not only looking for a reputable dentist to take care of their needs, they want someone they feel comfortable going to for those biannual cleanings. Finally, and this is more important than ever, your website needs to look as good on a mobile device as it does on a desktop or laptop.
Get Referrals
Another key to getting new patients is in obtaining good referrals from your existing ones. Whether it is word of mouth or more so, online, good reviews can make or break your case for getting a new patient to choose you over your competitors.
BrightLocal's 2014 Local Consumer Review Survey found that 88 percent of consumers trust online reviews as much as personal recommendations.
Referrals also help drive more people to your business pages and website. Another item you might want to consider is hosting a new patient referral contest. This engages your existing clients and incentivizes them to refer friends and family to your practice. When they do that, the likelihood of online visits to your website increases, and hopefully, new patients will turn into dedicated, existing ones.
Insurance Searches
Insurance…it's typically a black and white topic. Either patients have dental insurance or they don't. How you present yourself to both those who do and those who don't (or the ones who have it but you happen to fall out-of-network), can make all the difference in how you attract those new patients. When people get new insurance, one of the first things they do is search for whether or not their preferred doctor or dentist is in-network. But what about those people who are looking for a new dentist, for any number of reasons? You want to make sure you're accessible to them.
One of the key ways to ensure you can capitalize on those individuals scouring their insurance sites is to be "found" in the searches. This goes for in-network and out-of-network. If someone read a good review about you and liked what your website had to offer (see previous topic!), then finding you in the search results of either their in-network or out-of-network plan might be what gets you the call versus Dr. John Doe down the road.
Organic Search
You know when you want to deliberately find something online but don't know where to start… you typically begin with your preferred search engine. Well, your potential patients are no different. People want to find the information they want, and they Want. It. Now.
According to Hubspot, 75 percent of users never scroll past the first page of search engines.
I'm sure you've heard it before, when someone is searching for you on a search engine, if you're not on page one, you don't exist. You have to make sure the content you're putting on your site contains good keywords that land you at the top of peoples' searches.
Paid Marketing
You've seen this, from ads on your search engine to billboards to television. Paid marketing is one of the top ways organizations reach out to their consumer base and spread the word about their business. Say a potential client is searching for dentists in your area. If you have Google Adwords, your ad will appear on the page of that search, and you only pay when someone clicks on your ad to take them to your site.
Don't forget about traditional offline marketing tactics such as billboards and TV or radio ads. They can also help you reach new patients. The key is making sure your online and offline marketing strategies work together, not against each other.
Get Involved in Your Community
One of the best ways to connect with your potential clients is to be a community presence. Your involvement shows people that you are committed to goodwill and giving back.
Demonstrate that you're a local expert on all things dental by giving presentations. Go to nearby schools and educate students on the importance of dental health. Sponsor a Little League team or cosponsor a run with other businesses in the community. All of these are ways to gain more exposure, and make you a more favorable prospect.
We've covered a wide variety of tactics on how to generate a solid new client base for your practice. If your marketing strategy doesn't include these elements, you need to add them to your business plan now.
If you need help in incorporating any number of these strategies into your practice, DevsBrainTeam is happy to help.
2. Generating Patients for Your Practice Using a Custom Dental Website
A s we discussed in the previous chapter, there are several keys to attracting new dental patients. Here, we will begin to dig deeper into each section and find out how you can get more people in the door! The foundation of enticing new patients is through a custom dental website. Does your website work for you? Is it unique and different from your competitors? Does it effectively tell your story in a way that is not only compelling, but attracts the kind of patients you want to see and build your practice on? If your website is telling the wrong story, it' s time to start exploring ways to change that now.
A Custom Dental Website is Key
A website is your main conversion tool, and when used effectively, it can turn visitors into new patients. Building a website is the first step you need to take in your practice's marketing efforts, but having just any old website will not do. You need to build a customized website to set yourself apart from competitors and attract the right kind of patients.
In a 2016 Vistaprint study, 45% of people are unlikely to buy from a business with a poorly designed website.
Your website needs to capture a visitor's attention quickly, and you've got anywhere from three to five seconds to convince them to scroll and learn more. Let's call it your elevator pitch. That's right—you've got as much time to "get" your patients as it takes to blink your eye.
Not only do you need to think about telling your story effectively, but you must consider these 4 elements in building your site:
1) Mobile View
About 60% to 70% of viewers coming to your site are looking at it on a mobile device, and it's imperative you make your website mobile-friendly to ensure they stick around. This means the overall user experience needs to be easy and intuitive—text must be large and legible, the menu has to be simple to navigate, and making it easy for visitors to find the information they're seeking is crucial.
2) Differentiate Yourself
What sets you apart from your competitors?
Early, late or weekend appointments?
Superior training?
Spa-like amenities?
Specialization in one or more areas?
Whatever your Unique Selling Proposition is, highlighting those differentiating factors front and center on your website is key! Someone is bound to be looking for what you offer, but they won't know to give you a try if your story isn't clear, concise and easy to follow.
Don't forget, people are tuned in to station WIIFM – What's In It For Me? If you provide them something they want, you could have a patient for life.
3) Easy Conversion
You've got to make it easy for people to view your website and act. You should always have one-click buttons on your site that are easy to find and allow people to:
Call your office
Request an appointment
Fill out a form
Pull up maps with directions to your office
In this day and time, people want information… and, they want it NOW. Making contacting the practice easy could mean the difference between keeping someone on your site and converting them into a new patient—or frustrating them to the point of clicking the next office on Google's search results.
4) Customization
To go back to where we started, you should have a customized look, feel, and content to your website. Again, this not only sets you apart, but also does so much more. Your story is unique to you, so don't hide it! The more customized your site is, the better. Google places importance on fresh, unique content and will index your site quicker than your competitors. In no time, visitors will begin to click your pages when searching for dentists in their area. Customization is key!
You Can Afford This!
You can have a customized website that is mobile friendly, sets you apart from your competitors, and has all the elements to convert visitors into patients quickly, but you wonder, "How much will this cost me?"
Good news – you can get all of this for $150 to $250 a month! Just think, if you spend $40,000 to $50,000 a year on marketing efforts, even at $250 a month for website design and maintenance, you're talking about 6% of your total budget to ensure you have a stellar website. If you're paying more than that, you're wasting money.
Now that you know the foundation to attracting new patients is in the website, we will begin delving into ways to get eyeballs onto your site in our next set of blog posts. Just remember, it's a complete waste of time and money to pursue these other avenues if you don't have your foundation: the custom dental website.
3.How to Get Patient Referrals & Grow Your Dental Practice
W hat good is a customized website if people aren't looking at it? Over the next few posts, we will examine all the ways you can drive traffic to your custom dental website. The first step to accomplish this goal is through patient referrals.
The First Way to Drive Traffic to Your Website
People pay attention to what others think. If that weren't true, we wouldn't have celebrity endorsements, a la Matthew McConaughey telling us to drive a Lincoln or Peyton Manning singing the Nationwide anthem. Bottom line, people want to find affirmation that a product is good before they commit to it. And it's the same for dental services.
A good patient experience should lead to quality reviews for your practice. Think about Yelp; when you want to try out a new restaurant, isn't that one of the first places you check to see what other patrons thought? When there are good reviews for your business, people are more apt to consider you for their dental needs.
Some Things to Consider
If you're not getting referrals from your existing patients, then you're not running a good practice, plain and simple. Ideally, you should be getting 50% of your new patients from referrals. If that's not happening, you need to take a good long look in the mirror and ask yourself, "What am I doing wrong?"
---
How to Get Dental Patient Referrals: 3 Simple Steps
Getting dental patient referrals might seem daunting, but with a clear, defined path and action plan set, you'll find the task much easier and predictable. Setting your practice up for success is key, and ensuring everyone is doing their part is absolutely crucial. You must be coordinated and work together as a team!
1) Create a WOW Experience

What can you do to create a unique patient experience? What kind of things can you do to get people talking?
Ask yourself:
Is your front office staff really engaging your patients?
Do they close the sale for you and make patients feel comfortable?
Do you offer extended hours?
Does your staff have advanced clinical training?
By identifying that WOW experience for your patients, you are more likely to get people to write good reviews for you and refer you to their friends and family!
2) Have Good, Consistent, Up-to-Date Reviews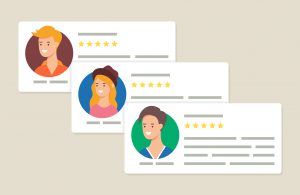 It's simple: good reviews = referrals for your practice. You don't want any old reviews, either. Encourage your patients to share stories, not 1-liners. And, you'll need to have a set, defined plan on how you're going to start racking them up.
Consider deputizing your best team member to identify patients with great experiences, and have a plan of action for them to carry out. Making it easy to leave a review directly from your website is key, as well, so you can point people to a simple-to-find area that leads them down a predicable path to those coveted 5-stars. You want to control where they leave their review and how they get there.
3) Thank Your Best Patients

When you have good patients, you want to thank them for their patronage. One good way to do this and solicit referrals is to send your best patients thank you cards, containing two branded gift cards – one for them, and one for their friends.
Some practices are getting 50% of their new patients from this method alone! What a way to engender good faith with your existing customers and help entice them to spread the word to get a new patient in the door.
Word-of-mouth is quite powerful. It can sink your business or keep you afloat. If you have people willing to testify to how good a practice you have, you can solidify a steady stream of new patients.
It's quite simple – provide a quality experience that gets people to talk about you, whether that be verbally or online, and you should be able to get those referrals. Those coveted referrals will then drive people to your website, which then hopefully gets patients in the door.
---
Make it Happen!
If you find that you need help in making the right steps to get referrals, or perhaps, creating that WOW experience, TNT Dental would be happy to help! In the meantime, please stay tuned for our next blog post on the important role insurance plays in growing your practice, and we will look forward to connecting!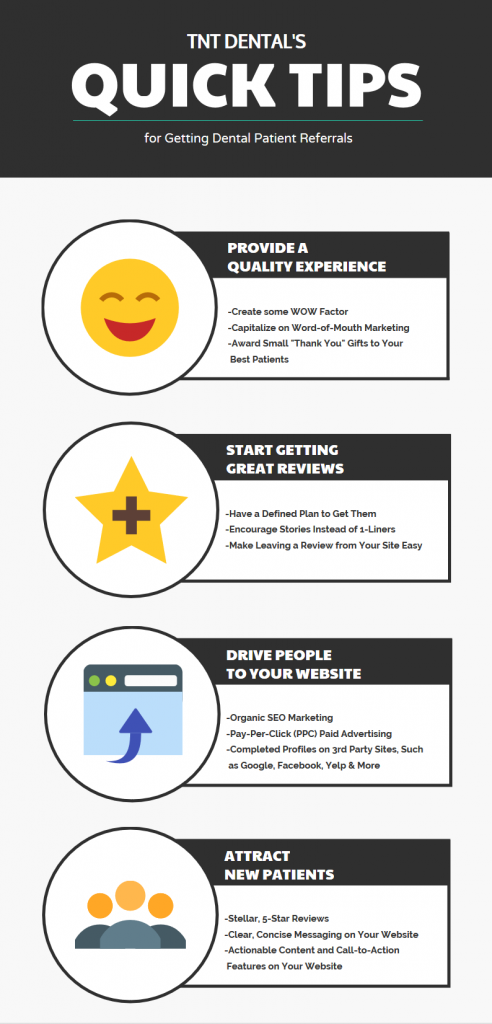 4.Leveraging Dental Insurance to Get More Patients
A fter you have honed your referral marketing tactics, you need to turn your attention to dental insurance: the next best way to increase your website traffic. Dental insurance is more important to patients now than it ever has been, and ensuring your office policies are clear, concise and easy-to-understand is very important. Maximizing the growth of your dental practice depends on it!
How Dental Insurance Drives Different Traffic to Your Site

Either folks fall in the bucket of the 50% of individuals who have dental insurance, or into the bucket of the 50% that do not carry coverage, plain and simple. How you present yourself to both groups can make or break your business, but there's more to it than that.
Say you partner with some insurance companies; we all know this means you're an in-network provider. But what about the ones you don't partner with? You're now also an out-of-network provider, so that begs the question, how do you capitalize on that?
Out-of-Network Doesn't Mean Out of Sight, Out of Mind
Out-of-network doesn't equate to out of business in terms of new patients. It just means you have to be a bit more creative to attract those patients and get them in the door.
Online & Offline Marketing is Key

You'll need to aggressively market to your patient population that falls out-of-network. Get creative and start employing some of the tactics we've already discussed in our series to get your name out there.
Make Yourself Dental Insurance Friendly
Even if you're not in-network doesn't mean you can't be "insurance friendly." You can still treat patients on plans where you fall out-of-network, but rather than bill through the network, you're billing the patient. Just think of it this way, you're working for the patient, and not the insurance company. To get in someone's good graces and convince them to use you versus an in-network provider, you need to think about your patient experience that we talked about in our last post. Again, out-of-network doesn't mean you can't see those patients. Do you really want to turn your back on 50% of the population?
Are You In-Network with Dental Insurance? Show It!
If you're paying to be in-network, you want to make sure you can be found! As an in-network provider, you're paying a 25% to 30% fee just to be in-network (consider this a marketing fee), so of course, you want to get that benefit in the form of new patients.
People care about their dentist being an in-network provider; studies have shown it has increasingly become more important to patients through the years.
Below are some ways to make sure you capitalize on your investment:
Detail on Your Website

People are turning to the internet to find out which dentists accept their insurance. So, what better way to take advantage of that than putting detailed insurance content on your website? That way, you can be searched when people are typing "dentists who use (insert insurance provider)" in their Google search bar. Gone are the days of people using a network directory on the insurance provider's website, so you want to make sure you can be found online.
Don't Forget Partnerships

Take advantage of your in-network status and partner at a major health provider in your area. Don't be afraid to go to a local company that offers the insurance where you're in-network and talk with their HR department, discussing how you can help them. The key for you to remember is awareness! That's all you need to spark interest around your practice.
You can set aside time to go to that company's headquarters and provide free dental health screenings. This can pay off by:
Building a connection with the companies' employees, which are your potential patients
Showing goodwill by providing this preventive visit at no cost, enticing them to use you if they need additional services
Positioning Yourself Properly is Key
Insurance may not be the sexiest tactic for generating new patients, but hopefully you now see how essential it is in your marketing plan. When you market yourself well and provide a positive experience, you can attract patients whose plans are out-of-network. Likewise, when you beef up your site and partner within your community, you can attract those patients in-network. Both strategies will work symbiotically to convert website traffic to patient appointments.
Now that we've covered the virtues of insurance, next up, we'll start diving deeper into the significance of the internet search.
5.Getting More New Patients with Organic SEO for Dentists
U nless someone has your specific website address, they will have to search for you, and you must stand out to get their attention. Most importantly – without a proactive and consistent effort to better your SEO on popular search engines like Google, your practice will be virtually impossible to find on the internet!
The Power of the Internet & SEO For Dentists
The world moved into the digital age a while ago, but let's face it, a lot of businesses are still playing catch up. Online shopping is now putting brick and mortars out of business, while phone books, used previously to find new dentists, are a thing of the past.
Google is considered the premier place to be if you're looking for a good search engine. You can't be sleeping on this platform when considering how to get people to your site.
Two of the most successful ways to drive people to your site via an internet search relies on your ability to execute on the following:
1) The First Page Counts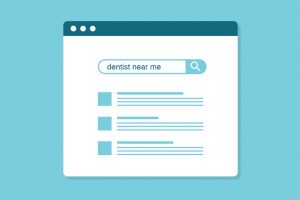 In order to push that traffic to your dental practice's website, you have to get on the first page of Google: plain and simple. This is achieved through several tactics, but mainly, it relies on good SEO – solid and unique content that sets you apart and makes you pop up at the top of the list of search engine results!
According to Hubspot, the top five results in an online search get 75% of the clicks.
2) Choose Your Keywords Wisely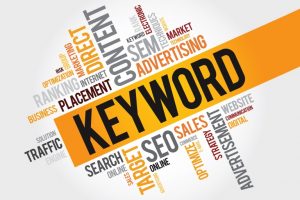 You need to decide early on if your focus is more on high value or high volume keywords. But what's the difference? I mean, you're trying to just get new patients in the door. But what you offer to them can drive your focal point on the search engine front.
High Volume


When searching for a dentist, 50 out of 100 people will search for one of the following two terms: "Dentists", and "Dentists near me."
You want to make sure you're on page one of the search engine results for one of these two terms. You're not showcasing your specialty, per se, but you're focusing on a high amount of patients coming in the door by surfacing at the top of these key search results.
High Value

This is the opportunity to put all your other niche offerings out there. Keywords such as: cosmetic dentist, dentures, emergency dentist, porcelain veneers, dental implants, and the list goes on and on. This is the time to let your specialty flag fly high! Opt for these high value terms (but only the ones that fit your practice, of course) and capitalize on the other 50 out of 100 people looking for a dentist like you. About two out of every 100 people in search of a dentist will be using these specific terms, but because it's so specialized, there will be a big return on those visits – and people are willing to pay for those services.
---
5 Ways to Get Your Dental Practice Found in an Organic Search
So, you've narrowed it down to whether or not you want to focus on high-volume or high-value search terms, but it depends on more than just that! You might wonder, what else can I do to get found in an organic search? Consider these options:
1) Focus on your Website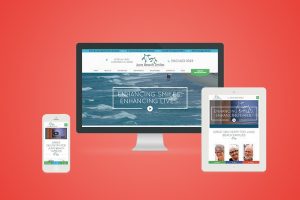 You must have a well-designed, customized website in order to have those terms pop up at the top of the search engine results list! Remember what we talked about in our earlier posts – unique content is key!
---
2) Keep the Content Fresh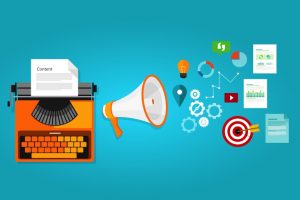 You need to be adding new content each month. Otherwise, just like bread, you become stale, and pretty soon, you're the heel of that loaf…and no one wants you. This can be through blog posts, new videos, or freshening up other areas of your site.
---
3) Consider Your Business Listing & Social Media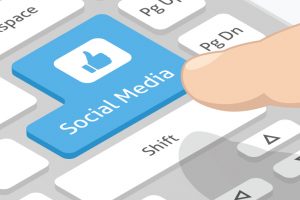 Building a solid Google My Business listing and a good Facebook business page will help you get found through Google searches. Amp those up with positive reviews and keep content on there that is consistent with your website, and you're on the right track!
---
4) Don't Forget Online Directories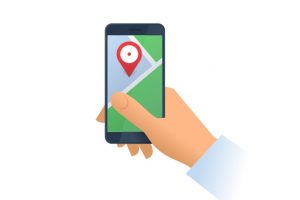 People still turn to online directories (e.g. Bing, Yelp, Whitepages) for contact information on businesses. For every person that turns to those sites, you want to make sure you're doing your part to capture them. Make sure your online listings in these directories are up-to-date.
---
5) Build Those Links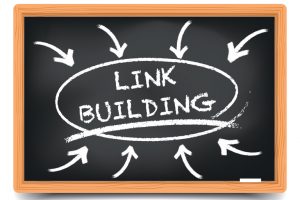 In competitive markets, you need high quality links back to your website. People will be searching various ways for what you're offering, and like we've said before, you need to stand out from the rest in order to attract those patients you're seeking. Get your website out there with the content you're putting out and maybe you can get someone to link back to you, which might just drive that next patient in your door!
---
Organic SEO: Your Key to New Dental Patients

It's not hard to see how internet searches are so vital to your success in getting people to look at your website. Your site's online, people are searching online – you want that voila moment that gets people to your site and in your door. Remembering these steps can be what gets people to click through versus scroll past you.
6. Utilizing Paid Marketing to Get More Dental Patients
In this edition, we're going to look at an aggressive method to market your dental practice. This technique is one of the more 'flashy' marketing tools… that's right: we're looking at getting more dental patients utilizing paid marketing.
It's important to remember that paid marketing is only one of the many tools available to achieve new dental patients. While its impact can be rewarding and lasting, there are many variables to consider — and more importantly — effective and proven tracking tools must be in place to ensure you're achieving a return on investment.
Making it Visible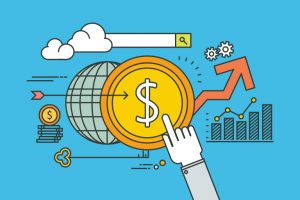 When you think of paid marketing, what's the first thing that comes to mind? Billboards? TV commercials? Facebook ads? Paid marketing has evolved over the past 20 years, so if you're going to consider using it, you've got to change with the times!
Tips to Consider if You're Ready to Embark on a Paid Marketing Strategy
The Paid Marketing method is only financially beneficial if you have implemented all other tactics we have discussed:
Building a unique website
Seeking good referrals
Managing your insurance
Focusing on organic SEO
If you are looking to grow more aggressively, or if you're in an extremely competitive market, like the Dallas-Fort Worth Metroplex, for instance, it is vital to consider your paid marketing options.
You should be getting $5 in direct revenue on every $1 spent on paid marketing to recoup your investment. If your return on investment is not matching up to this ratio, you need to look at other options for your paid marketing.
---
Paid Marketing Categories
Paid marketing has substantially changed over the years. Flashing, bright signs on the corner aren't the only kind of paid marketing. With the changes to paid marketing we mentioned earlier, what can be considered your options now?
Pay-Per-Click (PPC) Ads

You know those ads you see when you're looking for something online – they are hanging out in the top part of your search results? Those are paid spots, also known as Pay-Per-Click advertisements. They come in handy if you have a specific treatment or aspect of your practice you're trying to promote instantly without waiting for Google to index your site organically. PPC ads sky-rocket your website to the very top of the list for people in your area searching for what you have to offer!
Needless to say, Pay-Per-Click ads can generate serious traffic to your website.
Facebook Ads

Facebook has evolved over the years to incorporate ads into their platform. While you're scrolling through your timeline, you're apt to see ads for items you're interested in or things you've recently searched for along the sides of your screen. Facebook advertising can provide you better targeting options, allowing you to identify the demographics, geographic location, etc. and direct your ads towards those particular groups.
If you're not currently using Facebook ads, you need to seriously consider it.
---
Thinking About Paid Marketing? Keep This in Mind…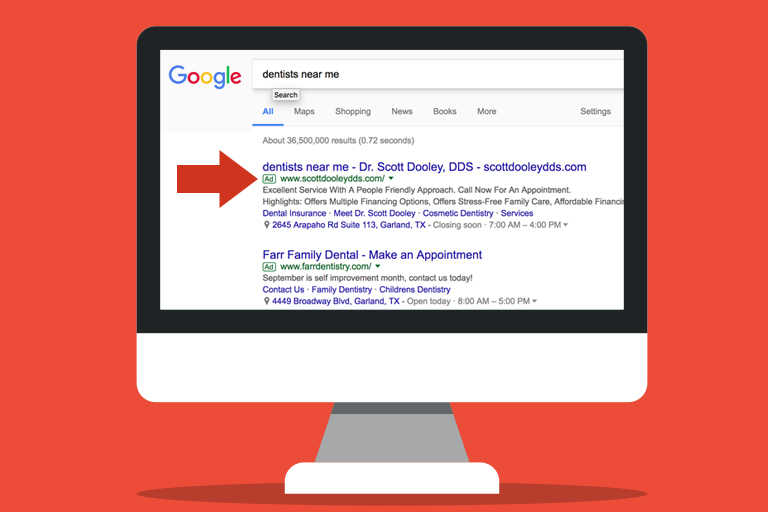 If you decide to use paid marketing tactics in your marketing strategy, remember these items:
Eighty percent of your patients are coming from a three to five-mile radius of your practice, so you may be wasting money if you use paid marketing outside that radius. That said, if you offer specialized services, people will travel a little farther for that expertise.
Make sure you're measuring your ROI on those systems, either via a call tracking or lead tracking system. It's the only way you can make sure you are getting the most bang for your bucks on those strategies.
Paid marketing is an essential strategy that can work to your advantage, but only if you use it correctly. Make sure you're using our other marketing strategies and then you can add a Pay-Per-Click campaign.
Are you interested in finding the best way to incorporate paid marketing into your overall marketing strategy? TNT is willing to share our expertise!
7. Community Outreach: A Powerful Tool to Achieve New Dental Patients
To conclude our series, we will be focusing on one last tool in your arsenal to maximize new patients: community outreach. If used correctly, this can be an effective way to get people in your door, and more importantly, solidify your business' footprint within your town or city.
A dental practice is a small business in a community, and people naturally gravitate toward those that are focused on "doing good" and helping their community flourish. If you want to separate yourself from corporate dentistry, or any of your competitors for that matter — showing you care and getting involved goes a long way.
Building Your Brand by Getting Involved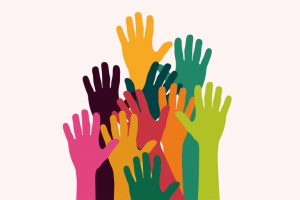 Of all the ways to drive people to your website and get them to come to your practice, participating in community outreach efforts is often an afterthought. But think of the good publicity you can bring your practice, all through showing your interest in your local community.
If you're a new dental practice, this could be a means to introducing yourself to neighborhood friends and families.
Offer a free dental day for basic hygiene or cleaning services, host or participate in a health fair, or co-sponsor a local Little League or soccer team. It's easy to get involved, and it's one of the best ways to connect with the people who are potential patients.
A dentist who contributes to his or her neighborhood endears them to people, helping to build a brand and trusting, positive reputation in that community. If you are hosting or participating in an event, advertising your presence helps provide that one-two punch of exposure in the area.  The more you can network, the more likely you will be top of mind to the people in your community, when they need dental care.
Think: "What's My Community?"
When you decide to get involved in your community, you need to think about what actually constitutes your community. You need to start assessing and determining the demographic for your practice. Know their needs, and what they are looking for on a daily basis. Get to know their wants, desires and concerns.
Once you establish your audience, you can begin to target activities to that group. Start looking at community from a different perspective. Don't forget, community is based on your audience, not your geography.
Community can be comprised of: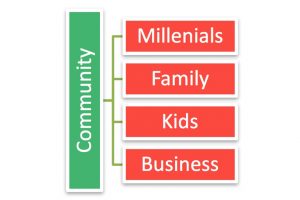 If you want to target businesses, partner with the HR department of a nearby company and offer a free dental screening day. Thinking about focusing more on pediatric dentistry? This might be a good time to go to a nearby school, talk to students and provide free cleanings, sending those kids home with branded toothbrushes to take to their parents.
Earning Their Trust with Community Outreach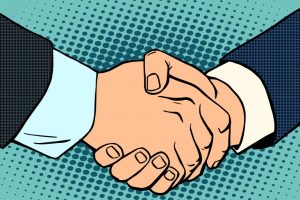 People want to do business with someone they feel comfortable with, someone they know. For instance, if you know of a dentist or physician from a religious or a civic organization, they've automatically bought themselves more credibility than someone you don't know at all.
People relate to individuals they are familiar with; they are more likely to look to you as the dentist as someone they can have a conversation with rather than be talked down to.
It's been commonly stated that people will do business with people they like. Look at restaurants, for instance – customer service matters, and if you know you will be treated well and kindly by the staff, you're a lot more apt to go back, right? Well, it's the same difference in the medical world. If people trust and like you, they will be happier to come back to you.
We've talked about how building a reputable website is the key to attracting new patients, and then delved into how to drive people to your site, which gets them into your practice. From referrals to insurance, to organic searches and paid marketing, to community outreach, you are armed with an arsenal of tools to succeed in generating patients for your practice.
Does your website need its cobwebs knocked off?? At DevsBrainTeam Dental, we are ready to take your site, your dreams, and move them to the next level. Give us a message today!
I am Always
Live Online

with this Platform . You want to

live chat with me

right now just send me a message.